State of The City 2018
Greetings loyal public servants,
Last week I was honored to deliver the City's 41st annual State of  the City Address in front of a sold out crowd at the incredible Riverside Convention Center. Following the event, I have received a lot of positive feedback on both the direction and results of our city. Each of you have contributed to these results in a meaningful way. Thank you for your good work and ongoing commitment to delivering exceptional customer service. If you were not able to attend the event, here is an online version and the videos we also shared with participants.
State of the City Address — https://www.youtube.com/watch?v=M-2Ymv3MlRs
Year in review — https://www.youtube.com/watch?v=m0YjAMSgaMg
Police app video — https://youtu.be/datXFjwW5B8
Riverside Pride!
Rusty
Save Citrus
Dear Neighbors,
A few weeks ago I told you that I was going to share more about citrus!  This is so important to Riverside and to California.  The growers know about this and are vigilant in looking for the disease, BUT it is the home grower who NEEDS TO BE INFORMED and vigilant.
Do you have even ONE citrus plant in your yard?  If yes, YOU MUST LOOK FOR THE SIGNS, monthly (even twice a month).  It only takes a moment and you can do it while picking and enjoying the fruit or while watering….no special trip to the back yard required! Open the link below for important information.
http://californiacitrusthreat.org/
What to look for:  http://californiacitrusthreat.org/pest-disease/
This is a very big deal. Be on the look out and help save citrus in Riverside.

Small Sparks Grants
Get the details here.
Grow Riverside 4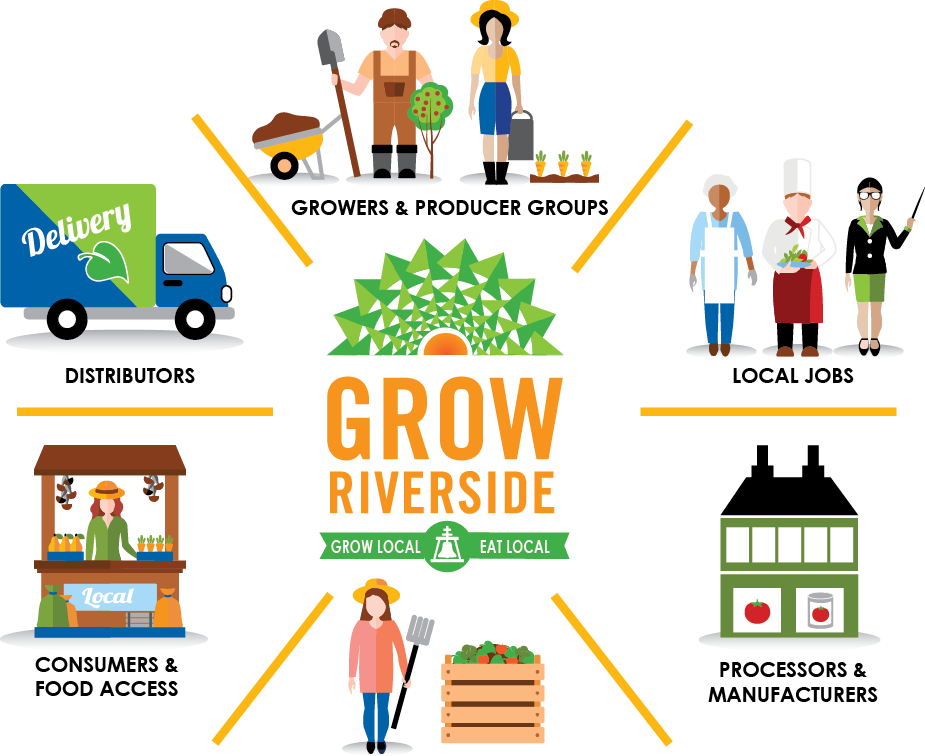 Join us for our fourth annual local food and agriculture conference.
This year our keynote speaker, Curtis Stone will also present a two day workshop teaching how he earns $100,000 per year on an urban lot in only 9 months of growing.  Get the details and register here.