We all know there is a lot at stake in how our school bonds are spent.
There is a breakdown in trust between taxpayers and school boards across the
State.  This is evident in the almost complete rejection of all school bond issues in our last election.
As taxpayers it's our responsibility to become more aware of the behind-the-scenes practices that result in decades of disinvestment in certain neighborhood schools.
We can change that now for all. It starts by asking your questions in all our public comment forums.
As voters, we will once again be asked to approve bond measures or policies. If you've never considered the importance of this topic, this is the best time to start.
Read and share this with your neighbors, post everywhere and most importantly, start talking about what our dreams for everyone's child's educational opportunities look like.
The more vocal and public we have this conversation, the sooner our school board will understand what we are holding them accountable for. If not, they won't keep their seat.
Luckily, we have neighbors in the UNA and all across the city who are following along  and asking public questions pointing out the systemic disenfranchisement of certain neighborhoods.
If it happens to one of us, it happens to all of us. Your zip code shouldn't determine your lifespan or equal opportunities to quality educational facilities and curriculum .
They say if you want to go fast, go alone. But if you want to go far, go together. That's what's finally happening as parents across the city unite in solidarity for educational equity.
Here are some recent updates and comments to help catch us up. Circulate freely.
Reported on August 27, 2021 From the Press Enterprise
It may take a village, but sometimes it takes a backlash. This is what it looks like when we're winning.

This from Rich Davis, our eyes, ears and the interpreter who gives context for school board actions and alerts us to the costs and impacts.

Hi All. Hope this email finds everyone doing well.
At the last school board meeting, an updated lease agreement with RUSD and UCR was presented to the board for their approval.  The lease agreement can be found on the district's website under board agenda, consent #10.
VOTING YES:Trustees- Hunt (stated he also has concerns with the lease but voted YES), Lee, Allavie and Farooq.   VOTING NO: KINNEAR
1.  Because the high school will be built on UCR property, UCR is the sole owner of the building with a lease agreement for 50 yrs with the option of two 10 year extensions, if agreed upon.
At a community meeting, a district manager stated that in 50 years the STEM building will be obsolete and will probably be demolished. Many of our schools in the district are over 50 yrs old-Highgrove is over 130 years old. Fremont over 100 years old,  Ramona nearly 65 years old, Poly and North High School are over 50 years old, schools that are fully operational today.  When the lease ends, the building belongs to UCR.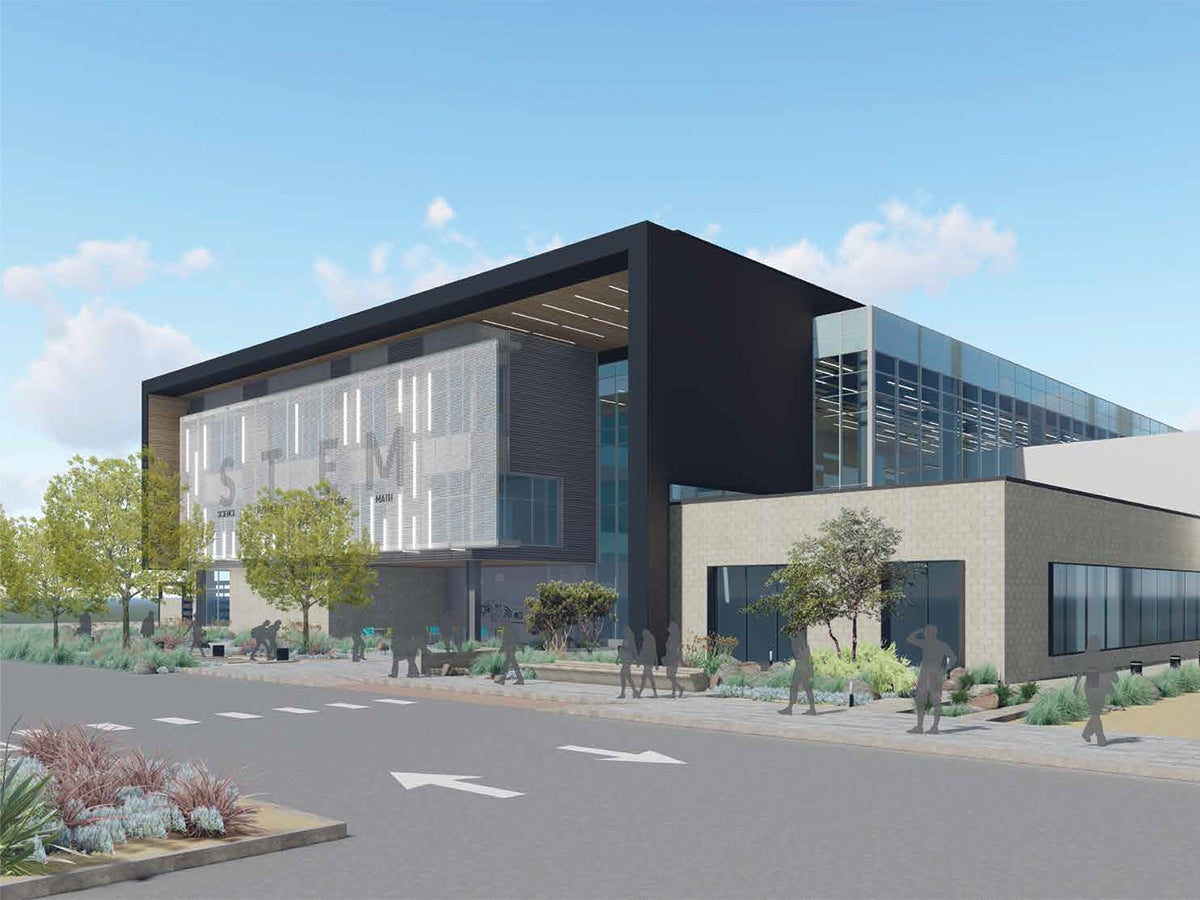 2.  RUSD is solely responsible for all expenses, including:
design and construction.
purchasing of land rights owned by the city of Riverside
relocating all cell towers on the property.
paying for the fiber cables for UCR baseball field
environmental impact study ($300,000).
costs of resolving all issues found in the environmental impact study.
daily maintenance and upkeep.
3.  RUSD has racked up more than $1M dollars of billable hrs from UCR thus far.  This amount will continue to grow as UCR bills RUSD for any time spent by UCR employees working on this project.
4.  UCR assumes no liability in any future lawsuits.
5.  UCR to have access to the building with no charge for classrooms and labs.
6.  40 slots are guaranteed for UCR professors at this high school (total of 80 students including students at the STEM Academy).  These students are not required to live in the district, thus parents will not pay property tax, along with the other 300 students the district is allowing in who reside outside the district paying no property tax.

The Measure O property tax we voted for was to help remodel and renovate our needy schools, which is now going towards building UCR a new building at no cost to UCR,  RUSD allocates $32M of Measure O  funds and continues to rack up millions of dollars of additional fees.  RUSD will spend millions of dollars for yearly routine operational costs when the district's student enrollment continues to decrease, costing RUSD millions of dollars in lost revenue each year.
It is truly disappointing that Trustees Allavie, Farooq and Lee with their strong ties to UCR continue to push this project to promote their own personal and political interests with our money.
This new STEM High School at UCR is not a comprehensive high school where students attend based on their address.  A comprehensive high school must accept any student who walks in to register.
This STEM High School is a specialized school where only students who meet certain high academic standards will be allowed in.
Instead of investing in our current high schools as a priority, the school board has made it clear in several board meetings that the STEM High School at UCR is their #1 priority.  The board sees no problem spending millions and millions of dollars to build a state of the art school in technology and innovation and infuse it with only the brightest students.
None of our high schools can compete with that. The board has turned its back on the thousands of students in the district who must sit everyday in deplorable classrooms and portables.
Case in point.    STEM High School at UCR will be less than a mile from North High School.  Why didn't the board consider North High School as a STEM school?  Because the school board knows North High is not marketable in bringing students in from outside the district.
As we know, North High is in an industrial area on the Eastside, not surrounded by beautiful homes and landscaped yards, thus certainly not appealing when you drive around the school.  And when you walk the campus and see how deplorable the conditions are and how unappealing it looks, the board knows newcomers will go elsewhere.
We cannot change the location of North High nor should North High have to look like the depressed areas that surrounds it. The school board has the power to transform North's campus appeal that can be stunning in its beauty.  Perhaps this is just reminiscent of a school board member back during Measure B when discussing North's stadium referenced that poor kids don't know how to take care of good things.
Instead of investing all of Measure O to renovate and beautify our schools of 40,000 students, this board's #1 priority is to spend millions and millions of our dollars to cater to a select group of privileged students who many will not pay property tax.
The school board will once again be asking us to vote to increase our property tax to "supposedly" renovate and modernize our schools.  We need to remind the board that siphoning off millions of dollars to fund UCR a new building was not appreciated and will vote NO on any local school bond or state school bond measure as long as they continue to pursue this project.
It is time to elect new board members that have our 40,000 students as their 1st priority, not for a selected few.
Will keep you posted.
This From Yolanda Esquivel who is voicing the concerns of parents in the Eastside
Hello LULAC Members/Friends,
There is still much work ahead for all of us.  Though the results from the previous meeting were hopeful, we cannot be confident our Eastside students will actually benefit or receive educational equity.  Therefore, we are going to continue this very worthwhile struggle for justice in our Communities.
The fact that so many organizations have come together to plead for the same goal of educational equity in our Eastside and North High communities demonstrate an awakening of a reality which had been ignored for generations.
In Unity,
Yolanda Esquivel
 Past President
LULAC OF RIVERSIDE
COUNCIL 3190
From Mary Figueroa
Good Morning my Team and Task Force members:
Below please find an informative piece by none other than our community friend Rich Davis.
We need to realize how important it is that we pay attention to what is happening quietly behind the activity of the RUSD Board and how it impacts our community.
Once again, we are facing decisions made on behalf of and for the benefit of other communities, to the detriment of our children.
Please read the following, although lengthy it provides all you need to know about why you should be involved in being the voice for the Eastside.
We will talk later.
Mary