Saturday, October 1, 20222
National Night Out Potluck & Free Swim
Islander Park Pool, Tuesday October 4, 2022, 6:00-8:30 p.m.

Bring a dish and your trunks.
UNA October Meeting
Thursday, October 13, 2022, 6:30 p.m.
Map and Directions To Crest Community Church
3431 Mt Vernon Ave, Riverside, CA 92507
Saturday October 8, 10:00-11:30 a.m.
Voters Edge is our online vote education site.  Voters can access their ballot – a good idea this year, with new state assembly districts nobody knows where they are or who's running.  Also, find information about the candidates, detailed information about the state's ballot measures, and current campaign donation figures – always good to know.
The Easy Voter Guide has quick facts on the election and the state ballot measures.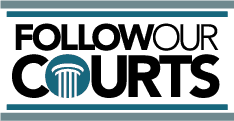 Riverside County Animal Control FREE Spay & Neuter All Ferrals
Must be a single cat in a Trap. Drop off is 8-8:30 a.m. M-F with same day pick up when texted.
6851 Van Buren Blvd, Riverside 92509, 951-358-7387
Enter down the stairs on the left, near double main doors.